Toronto Drain Repair Service
TORONTO SEWER CLEANING SERVICE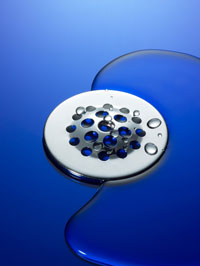 When it comes to repairing and installing drains, you need a Toronto drain plumbing company you can trust.
Whether you are responsible for your own home or a million-square-foot commercial facility in Toronto, you know that drains can be the trickiest part of any building. If something is going to go wrong, there's a good chance it will be the drain. But even in a busy city like Toronto, you should never settle for anything less than an established plumbing company backed by a solid guarantee.
With more than 20 years of experience installing and repairing Toronto drains, Drain City is the best choice for drain maintenance and installation. We offer competitive pricing and we only employ licensed, courteous drain professionals in Toronto , who respect our clients and their premises. We are available to respond to emergencies 24 hours a day, seven days a week.
But Drain City is about more than just maintenance. Our Toronto drain specialists see way too many plumbing problems that should never have happened in the first place. We know that a properly installed drain system is your best defence against unexpected household costs, not to mention middle-of-the-night anxiety. That's why we offer top-quality drain products with warranties of up to 25 years, installed by a team of licensed plumbers whose work is backed by our own service guarantee.
At Drain City we take pride in our work as well as our products. No matter what you call us for, you can count on us for all your Toronto drain plumbing needs.
24 Hours Emergency For Any Toronto Plumbing Contractors Job
All of our plumbing service appointments are scheduled at your convenience. We provide 24 Hour emergency plumbing and basement waterproofing service 7 days a week, even on holidays. Our thoroughly stocked service vehicles are radio dispatched – they will make it to your neighborhood in record time, and do any plumbing job required.
No matter what your plumbing needs may be, you can count on our knowledgeable Toronto plumbers. No job is too big or too small for DrainCity Plumbing. Free estimates are available for all plumbing repair and installation projects as well as commercial installations in Toronto. We have the experience needed to deliver the highest quality service throughout our plumbing service areas in Toronto and the GTA. Our master plumbers assist with plumbing services for both residential and commercial customers and can always respond quickly in an emergency.
Our Toronto plumbing company is pleased to offer you a full range of residential and commercial plumbing services such as: