Licensed Toronto Plumbing Contractors
Plumbing contractors install and repair plumbing systems, fixtures, water heaters, and various types of plumbing equipment. Most reliable contractors are at the ready for 24/7 emergencies, especially for regular customers. Plumbers are somebody industries rely on when building a new home; households have need of them when plumbing problems arise; so these contractors are always going to be in demand. Their specialized training gives them the edge.
There are many facets to the plumbing industry including commercial and residential; some of the typical problems that contractors are trained to do can be:
RELIABLE PLUMBING CONTRACTORS TORONTO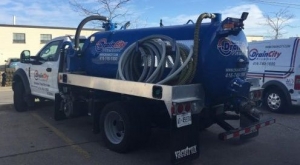 Sometimes noises in the water pipes, though sound harmless enough, can signify a plumbing problem; if you cannot locate the problem, plumbing contractors no doubt will be able to. If you see any signs of water under the sink, in the bathroom or the kitchen, the valves or the faucets may need repairing or simply adjusting. If the toilet backs up and the plunger does not do the trick then you will probably need to call plumbing contractors.
Some of the things you should be aware of when it comes to plumbing, are the colder temperatures and the potential of freezing pipes; this can cause pipes to burst and basements to flood. Plumbing contractors have a lot of work to do as well as the regular plumbing jobs when installing the building contractor's appliances. Dealing with plugged drains, blocked sewers, leaking bathtubs and so on is only part of contractor's itinerary. They can run down that mysterious leak, check all the plumbing connections; contractors know where to look and how to fix it.
QUALIFIED PLUMBING CONTRACTORS TORONTO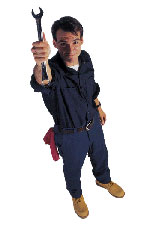 All plumbing contractors should have licenses, apprenticeships and lots of training before they become contractors, so that customers can rely upon them. When you need a plumbing job done and you are unsure of the problem, it is always better to call plumbing contractors rather than do the job yourself.
Plumbing problems can be a nuisance and you will want to hire contractors as soon as possible, after the problem is discovered, if you cannot fix it yourself. By hiring licensed plumbing contractors, you know you are getting someone who knows their job.
24 Hours Emergency For Any Toronto Plumbing Contractors Job
All of our plumbing service appointments are scheduled at your convenience. We provide 24 Hour emergency plumbing and basement waterproofing service 7 days a week, even on holidays. Our thoroughly stocked service vehicles are radio dispatched – they will make it to your neighborhood in record time, and do any plumbing job required.
No matter what your plumbing needs may be, you can count on our knowledgeable Toronto plumbers. No job is too big or too small for DrainCity Plumbing. Free estimates are available for all plumbing repair and installation projects as well as commercial installations in Toronto. We have the experience needed to deliver the highest quality service throughout our plumbing service areas in Toronto and the GTA. Our master plumbers assist with plumbing services for both residential and commercial customers and can always respond quickly in an emergency.
Our Toronto plumbing company is pleased to offer you a full range of residential and commercial plumbing services such as: