Kitchen Plumbing Service In Toronto
KITCHEN DRAIN PLUMBING SERVICE TORONTO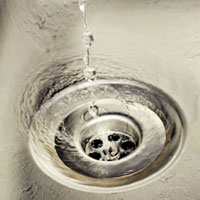 DrainCity Inc. Toronto Plumbers can efficiently and professionally install or repair your kitchen drains. Our plumbers will ensure that the drain pipes are removed and replaced with either plastic or PVC pipe. We will make sure that the drain we install is best suited for your kitchen sink and that it will last. The kitchen drains are likely one of the most heavily used in your home so ensuring the best quality material and workmanship goes into the installation and maintenance of this crucial plumbing is important. You can relax knowing that our skill and professionalism is second to none, and that your kitchen drain will be installed with the highest care, and level of workmanship.
Our plumbers serve all of the Greater Toronto Area, including; Aurora, Ajax Brampton, Caledon, Concord, East York, Erin Mills, Etobicoke, Hamilton, Markham, Malton, Milton, Mississauga, Newmarket, North York, Oakville, Port Credit, Richmond Hill, Scarborough, Thornhill, Toronto, Vaughan, and the York Area. Give us a call at 416-749-1800 to schedule an appointment for your kitchen drain to be installed or repaired by one of our friendly and skilled DrainCity Inc. Toronto Plumbers.
OUR KITCHEN DRAIN HELP:
Kitchen Drain Installation
Kitchen Drain Repair
Kitchen Drain Replacement
Kitchen Drain Clog
Kitchen Drain Problems
Unclog a Kitchen Drain Pipe
Kitchen Drain Leak Repair
Kitchen Drain Pipe
24 Hours Emergency For Any Toronto Plumbing Contractors Job
All of our plumbing service appointments are scheduled at your convenience. We provide 24 Hour emergency plumbing and basement waterproofing service 7 days a week, even on holidays. Our thoroughly stocked service vehicles are radio dispatched – they will make it to your neighborhood in record time, and do any plumbing job required.
No matter what your plumbing needs may be, you can count on our knowledgeable Toronto plumbers. No job is too big or too small for DrainCity Plumbing. Free estimates are available for all plumbing repair and installation projects as well as commercial installations in Toronto. We have the experience needed to deliver the highest quality service throughout our plumbing service areas in Toronto and the GTA. Our master plumbers assist with plumbing services for both residential and commercial customers and can always respond quickly in an emergency.
Our Toronto plumbing company is pleased to offer you a full range of residential and commercial plumbing services such as: