Toilet Installation Service In Toronto
TOILET REPLACEMENT SERVICE IN TORONTO
You can rely on DrainCity Inc. Toronto Plumbers for all of your toilet replacement and installation requirements. We handle all your residential and commercial toilet installation needs. From high-efficiency toilets and residential wall hung toilets, to commercial toilet fixtures, and any other specialty fixtures.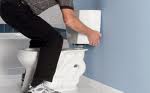 DrainCity Inc. Toronto Plumbers can also provide you with knowledgable service if you require an extention of the water supply line and drain pipes to install a toilet in a new location. No matter what your plumbing fixture choice is, our skilled plumbers can give you a free estimate and have the job done at a time that suits you best.
Our friendly plumbers can install any new toilets for you, and in addition to receiving our excellent services, you can also receive up to $75 from the city as a rebate for your switch to a low water flush toilet. Making the change is very easy, affordable, and you can rest assured you are doing your part to help prevent excessive water waste, and its negative consequences on the environment. Correct installation of your toilet can also help save you thousands of liters of water every year making it a great investment in the long run.
For any toilet installation in Toronto, we would be glad to serve you, so give our DrainCity Inc. Toronto office a call anytime at 416-749-1800 to book one of Toronto's top plumbers. We guarantee to come down to your place and get your toilet running in no time, regardless of whether you're located in Downtown Toronto, Etobicoke, North York, Scarborough or neighboring areas such as Mississauga, Markham, Pickering, Oshawa, Richmond Hill, or Vaughan.
OUR TOILET INSTALLATION HELP:
Toilet Installation
New toilet Installation
Toilet Flange Installation
Replacing a Toilet
Basement Toilet Installation
Installation and Removal of Toilet
Installing a New Toilet
Bathroom Toilet Installation
Toilet Tank Installation
Toilet Seat Installation
24 Hours Emergency For Any Toronto Plumbing Contractors Job
All of our plumbing service appointments are scheduled at your convenience. We provide 24 Hour emergency plumbing and basement waterproofing service 7 days a week, even on holidays. Our thoroughly stocked service vehicles are radio dispatched – they will make it to your neighborhood in record time, and do any plumbing job required.
No matter what your plumbing needs may be, you can count on our knowledgeable Toronto plumbers. No job is too big or too small for DrainCity Plumbing. Free estimates are available for all plumbing repair and installation projects as well as commercial installations in Toronto. We have the experience needed to deliver the highest quality service throughout our plumbing service areas in Toronto and the GTA. Our master plumbers assist with plumbing services for both residential and commercial customers and can always respond quickly in an emergency.
Our Toronto plumbing company is pleased to offer you a full range of residential and commercial plumbing services such as: