Floor Drain Repair Toronto
BASEMENT FLOOR DRAIN REPAIR ISSUE
Basement floor drains are tied into your main sewer line and typically most basements have one or more floor drains. For all your floor drain cleaning needs call the licensed drain cleaning specialist at DrainCity Toronto Plumbing for the most effective and professional service you will find in Toronto. We will give you a free estimate, explain the details of the cost and the time it will take to do the work. At the same time, we will gladly provide you with useful information of how to safeguard your home from water damage and leaking.
FLOOR DRAINS SERVICE IN TORONTO
If you are having issues with your current floor drains, give the experts of DrainCity Plumbing Company a call today at 416-749-1800 before you have a problem so you can save a lot money and time. We also specialize in floor drain installation, repair and plumbing. We can get out to your home at a time that works for you, whether it be evenings or weekends, and our skilled technicians will have your floor drains in top condition at a price that beats our competition by at least 10%.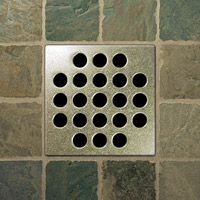 BASEMENT FLOOR DRAIN SPECIALTY:
Floor Drain Installation
Floor Drain Repair
Floor Drain Cleaning
Floor Drain Replacement
Floor Drain Clogged
Backing up Basement Floor Drain
Floor Drain
Floor Drain Back Up
Concrete Floor Drains
Plumbing Floor Drains
Floor Drain Trap
Laundry Floor Drain
Shower Floor Drain
Basement Floor Drain Backup
Clogged Floor Drain in Basement
24 Hours Emergency For Any Toronto Plumbing Contractors Job
All of our plumbing service appointments are scheduled at your convenience. We provide 24 Hour emergency plumbing and basement waterproofing service 7 days a week, even on holidays. Our thoroughly stocked service vehicles are radio dispatched – they will make it to your neighborhood in record time, and do any plumbing job required.
No matter what your plumbing needs may be, you can count on our knowledgeable Toronto plumbers. No job is too big or too small for DrainCity Plumbing. Free estimates are available for all plumbing repair and installation projects as well as commercial installations in Toronto. We have the experience needed to deliver the highest quality service throughout our plumbing service areas in Toronto and the GTA. Our master plumbers assist with plumbing services for both residential and commercial customers and can always respond quickly in an emergency.
Our Toronto plumbing company is pleased to offer you a full range of residential and commercial plumbing services such as: