Shower Installation Service In Toronto
SHOWER REPLACEMENT SERVICE IN TORONTO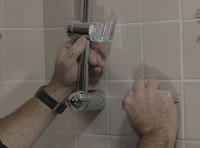 Having a reliable shower is of high importance to everyone, and to have that reliability, the installation service has to be done with the greatest care by expert shower installation professionals. The plumbers at DrainCity Inc. Toronto are just the experts that you would want to have installing your shower fixtures. We pride ourselves on having quality work done, and our plumbers hold themselves to that guarantee, by providing an industry leading warranty on all our labour. By choosing DrainCity Inc. Toronto Plumbers as your plumbing company you are going with some of the most highly trained and experienced plumbing professionals around, and as a result your plumbing work, including shower installations, will be long lasting and problem free.
High quality shower installation is a fine art with very small tolerances to imperfection to obtain a leakproof shower enclosure without ugly caulks or gaskets. To get it perfect, installations needs to be exact and our technicians at DrainCity pride themselves on being the best in the business. We always work to get perfect results on all our jobs, whether it be installing your shower fixtures, making a new shower rough in, or any other plumbing work for your home or business.
DrainCity Inc. Toronto Plumbers are specialists at installing showers and all kinds of shower fixtures, so call us at 416-749-1800 or email us for a free estimate. Our plumbers will serve a wide range of areas from Toronto, Aurora, Ajax, Burlington, Brampton, Bolton, East York, Etobicoke, Markham, Milton, Mississauga, Newmarket, North York, Oakville, Oshawa, Richmond Hill, Scarborough, Woodbridge. You can be assured that we will be on time, and give you the best service in the GTA.
OUR SHOWER INSTALLATION HELP: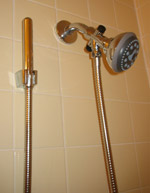 Shower Installation
Shower Drain Leak Repair
Shower Drain Installation
Shower Installation Plumbing
Replace Shower
Shower Valve
Plumbing for a Shower Drain
Plumbing Shower Faucet
Shower Plumbing Fixtures
Shower Faucet Installation
Shower Installation Toronto
Installing a Shower Fixture
Shower Installation Services
Shower Plumbing, Shower Plumbers
Plumbing in a Shower
Upgrading to Power Shower
Upgrading to Power Shower
Bathroom Shower Plumbers
Power Shower Plumbers
Wet Room Shower Plumbers
24 Hours Emergency For Any Toronto Plumbing Contractors Job
All of our plumbing service appointments are scheduled at your convenience. We provide 24 Hour emergency plumbing and basement waterproofing service 7 days a week, even on holidays. Our thoroughly stocked service vehicles are radio dispatched – they will make it to your neighborhood in record time, and do any plumbing job required.
No matter what your plumbing needs may be, you can count on our knowledgeable Toronto plumbers. No job is too big or too small for DrainCity Plumbing. Free estimates are available for all plumbing repair and installation projects as well as commercial installations in Toronto. We have the experience needed to deliver the highest quality service throughout our plumbing service areas in Toronto and the GTA. Our master plumbers assist with plumbing services for both residential and commercial customers and can always respond quickly in an emergency.
Our Toronto plumbing company is pleased to offer you a full range of residential and commercial plumbing services such as: