Plumbing Company Service Locations
Toronto
Plumbing Services
416-749-1800
Scarborough
Plumbing Services
416-749-1800
Mississauga
Plumbing Services
416-749-1800
Richmond Hill
Plumbing Services
416-749-1800
Vaughan
Plumbing Services
416-749-1800
Thornhill
Plumbing Services
416-749-1800
Markham
Plumbing Services
416-749-1800
Ajax
Plumbing Services
416-749-1800
Brampton
Plumbing Services
416-749-1800
Why Choose A Plumbing Company Near Me?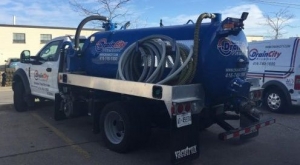 Our Toronto plumbing contractors are experienced in new and old plumbing systems and fixtures. With customer satisfaction as our top priority, we offer up to 25 years of warranty on our plumbing and waterproofing projects. We always respect you and your property, leaving your home in a tidy and spotless condition.
We never use freelance plumbers (who get paid more if they sell you more). Our guys are full-time employees who have more than 5 years experience when starting to work for us, and also get thorough "in-house" training. You can always rest at ease that a qualified professional is working on your home or business when you call DrainCity.
DrainCity provides a variety of Toronto plumber services for your home and business. Please contact us today to discuss your options and our plumbing services with a licensed plumber in Toronto.
We provide an up-front flat rate to avoid any surprises at the end. We provide only the services you need when you need it. We send superb servicemen, not salesmen.